Malcolm Lex Wants You!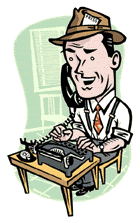 Malcolm Lex is the official publication of the UP College of Law.

Malcolm Lex espouses tradition, excellence and responsible reportage.

Malcolm Lex is the paper to beat (specially in lieu of an umbrella...)

If you fancy yourself working under such an esteemed and revered establishment, do send your resume or application to the LSG Office or to amanyeah@yahoo.com.

Deadline for submission is on April 10,2005.
*image from www.ornl.gov/reporter/no6